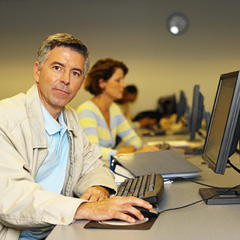 Training
RSA Biomedical has a long tradition in designing and arranging advanced courses and training for healthcare professionals and medical researchers. Our ongoing program of RSA® research courses are highly rated by the hundreds of participants who have attended. We attribute the success of our courses to the high standard of teaching by internationally respected, medically qualified professionals. We also offer on-site training programs to help customers achieve maximum proficiency and benefit in using our products and systems.

We believe that our courses and training programs, along with our products and services, represent important contributions to the advancement and assurance of healthcare quality.

Contact us regarding courses and training.