More information
Background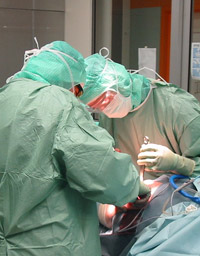 For more than 25 years we have led the global market in high-precision measurement systems for orthopedics. Since the 1990s we have contributed to digitalization of orthopedic and radiology imaging technology. We develop our products in Sweden, the pioneering market in digital x-ray imaging systems.

While hospitals were taking their first steps toward digitalization we observed that the existing software systems were inadequate to meet the needs of orthopedic surgeons. Leading Scandinavian orthopedic surgeons – our customers – asked us to develop an efficient, easy-to-use, preoperative planning and postoperative measurement system designed specifically by, and for, orthopedic surgeons. We met the challenge with mdesk™, a practical, efficient, and cost-effective orthopedic software system.

Buyers evaluated our system and found it to exceed the high demands of surgeons. Success was a fact, and mdesk™ is now available to orthopedic surgeons worldwide. As technology advances, we continue to work closely with leading orthopedic surgeons who use mdesk™ every day in clinical practice. We actively encourage new ideas from our users, and we always confirm new functions with several leading specialist surgeons. Through this process mdesk™ is, and will always be, an easy-to-use, efficient, and cost-effective orthopedic system.